What to expect on your first visit:
When you arrive expect to be greeted warmly and encouraged to get comfortable. There will be some paperwork to fill out and then we will do the interview process. This process allows us to define and even narrow down your goals in order to have greater, more positive results.
Once the interview is completed there is a brief educational time. This allows you to be comfortable with the process and have any questions or concerns answered. It's important to understand what hypnosis is and is not.
Once the educational time is complete, we will begin the hypnosis or trance work. Responses to trance work are reported as deep relaxation, sometimes a tingly feeling of the skin, a light feeling and losing track of time. There are others but these are the most common.
After hypnosis is completed, we take a few minutes to discuss your experience and answer any questions and homework is assigned. Homework may be positive affirmations, noting positive changes or testing your changes, etc. Together we decide next steps for you and how often you may want to meet.
Individual recordings are available to enhance your change goals. A session fee is charged for these recordings.
Expect your first visit to last between 90-120 minutes. Visits after this will typically range between 60-90 minutes. You decide the number of visits and the frequency.
Some of the areas I have assisted people with:
Vibrant Health – Developing your best possible life regardless of diagnosis, age or physical challenges.

Social Anxiety

Fear Resolution

Trauma Resolution*

Body Image

Addictions: to include smoking, alcohol, and other substances.*

Career Goals

Sporting Goals - Enhancing your Golf game, taking your biking to the next level, etc.

Insomnia

Grinding of Teeth

Grief

Creativity

Test Anxiety

Self Esteem

Spiritual Growth
And more...
*May require consent from LMHC or your Physician.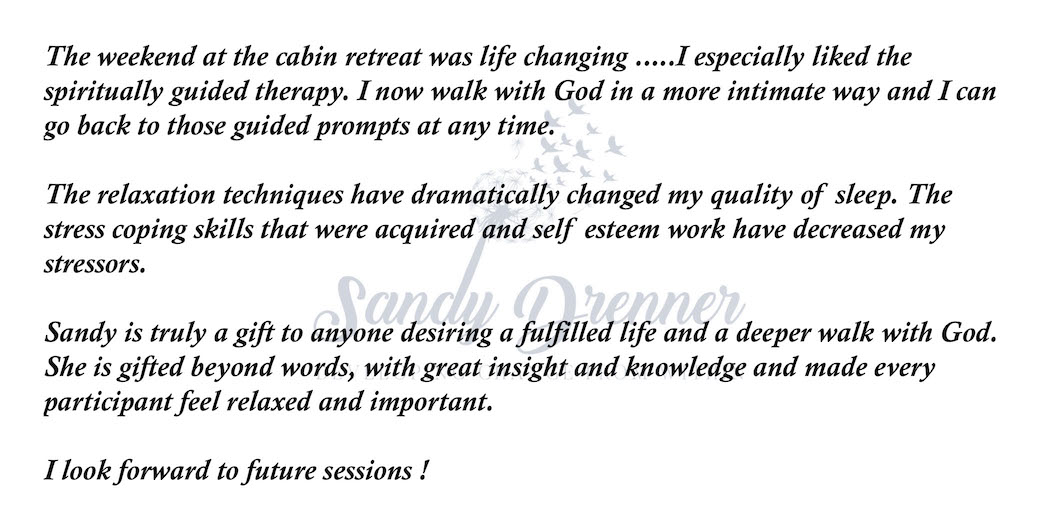 To make an appointment, please call 407.453.2613 or visit the contact page.